Rhapsody health semantic solutions
Translate improved data quality into operational excellence
Do more with your data in less time with tools and services designed to manage the breadth and complexity of healthcare code set requirements. With decades of experience, Rhapsody Semantic enables data and informatics teams around the globe to accommodate clinical expression and deliver actionable data insights that drive outcomes.
Talk to an expert
Customer-proven results
Customers explain how Rhapsody Semantic enables terminology management for semantic interoperability.
"Terminology is complicated, but your solution doesn't have to be. Rhapsody Semantic simplifies our customers' terminology management so they can focus on what is important to them – patients."
Lou Larocca
President & CEO at J2 Interactive
"Rhapsody is a key trusted partner of Manifest MedEx (MX) in our work of delivering health data for more than 25 million Californians. . . . Semantic has grown with MX and supported our needs as they have evolved over our long relationship. "
David Kates
former Chief Technology Officer at Manifest MedEx
"Rhapsody Semantic helps to solve interoperability issues by turning disparate clinical terminology across a vast number of records into structured formats that can be easily processed by IT systems. DNV is proud to team up with Rhapsody to rapidly scale this technology in the market."
Stephen McAdam
Managing Director, Digital Health, DNV
Assemble & manage more complete & accurate patient information
Overcome interoperability challenges, clinical presentation requirements, and resolve fractured, non-standard data issues.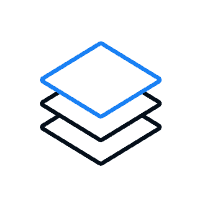 Normalize data across disparate systems
Normalize, standardize, and map to recognized standards, such as United States Core Data for Interoperability (USCDI).
Create a single source of truth
Semantic provides the single source of truth for standard (and local) content to reference for normalization.
Deploy and connect with flexibility and scalability top of mind
Easily integrate Semantic into your existing applications using a library of over 90 APIs.
Semantic Terminology Management
Learn more about the flexibility and scalability of Semantic terminology management, including subsets, mapping, standardization, normalization, workflow review, and integration
Read more
Save time managing standard content
Rhapsody Semantic loads and maintains globally used code sets, value sets, and mappings to support your interoperability journey out-of-the-box
Read more
Webinar
Semantic interoperability 101: How clinical terminology mapping advances interoperability
Learn how terminology management solutions advance interoperability by improving data quality.
Talk to the semantic interoperability experts today
Ready to discuss your code set data challenges? Let's discuss.