Moving healthcare integrations to the cloud
Cloud migration made simple
Transitions are daunting and disruptive. Moving healthcare integrations to the cloud can be simple. With the right strategy, you'll avoid disruption, moving quickly to ROI on your cloud migration investment.
Get a demo
Guide to cloud migrations
Guide
Moving health data integrations to the cloud
A how-to guide for migrating integrations to the cloud without disrupting business as usual
Ensure a successful migration with expert services and support
Rhapsody's proven methodology supports a fast, cost-effective, and smooth migration to the cloud. 

Methodology created from work with customers across the globe
Once deployed in the cloud, our experts manage the infrastructure
Customers benefit from best-in-KLAS® integration engines deployed on AWS
Why is healthcare moving interoperability infrastructure to the cloud?
Healthcare delivery organizations want to integrate data across many technology platforms, including on-premises and newer, cloud-based applications. Moving healthcare infrastructure to the cloud simplifies maintenance and security, while positioning organizations for a technology future that's cloud-based. Cloud-based applications are subscription-based and convenient for healthcare organizations, with faster installations and smoother upgrades.
Larger trends in healthcare, technology, and consumer behavior are leading healthcare organizations to move to cloud-based data integration.
Fast technology adoption
Healthcare organizations continue to expand beyond traditional care delivery systems, investing in new cloud-based applications to support telehealth, patient engagement platforms, and remote patient monitoring.  
Digital consumers
Consumers expect to interact digitally with their healthcare providers, with their information staying consistent across the healthcare organization. The result? More data to integrate across a healthcare organization's many IT systems, including connecting new apps and wearables. 
Competitive edge
A technology labor shortage means that healthcare providers and tech companies must compete and innovate with smaller teams. Efficient, cloud-based technology relieves pressure on IT teams.
New and noteworthy
Insights, guides, and use cases from the world's healthcare interoperability experts.
More Resources
White papers
Moving patient matching capabilities to the cloud
How a cloud-deployed platform can improve identity data management
Read more >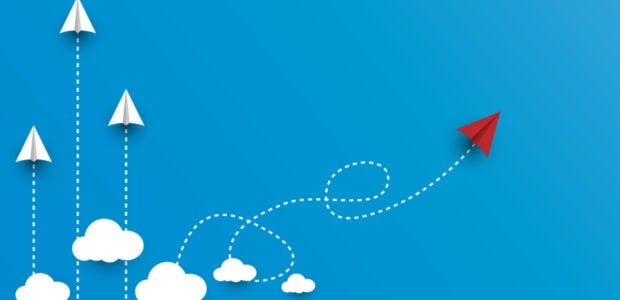 Article
Taking the next (or first) step on your cloud journey: We're here to help
No matter where you are on your cloud migration journey, Rhapsody can help. Learn more about how to evaluate your cloud readiness.
Read more >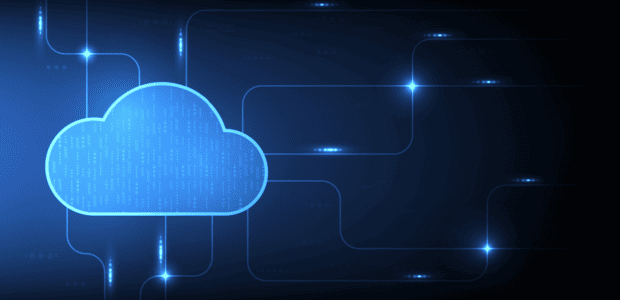 Article
Six reasons to consider cloud migration
Learn what's motivating healthcare organizations to migrate infrastructure to the cloud.
Read more >
Options for cloud-based deployment
Once healthcare integrations have been migrated to the cloud, they require maintenance and management. New integrations may need to be built. Rhapsody health solutions customers choose how much integration management they prefer to shoulder, and the deployment option that best fits their business goals, staffing, and budget.
Interoperability as a fully managed service
We deploy Rhapsody on AWS instance, then we manage interface development and infrastructure.
Interoperability as a service
Deployed on the in the Rhapsody Cloud. Easily accessible so you can do the development work while Rhapsody manages the infrastructure.
Read more about Corepoint as a Service and Rhapsody as a Service
Interoperability deployed in a hybrid way to meet your business needs
We meet you where you are to keep your focus on your innovations and initiatives. Rhapsody fully manages a portion of your business such as a specific set of integrations to onboard new customers or integrate a new product.
A proven migration strategy from Rhapsody will make your move to the cloud smoother, every step of the way
Discover

Rhapsody develops a comprehensive migration plan based on your existing solution workflows, technical requirements, and business goals. We work together to prioritize which interfaces transition to the cloud and to plan all timing and logistics.

Build

We build a cloud environment in AWS, upgrade your environment, and prepare your data for production.

Map

We plan and test every data mapping, test them to your configuration in a non-production environment, and evaluate mappings completely for connectivity.

Cutover

We manage a smooth transition from your legacy engine to your cloud-based engine, with attention to detail that avoids any interruption to business operations.
Customer-proven results
Ensuring customers are successful is our highest priority.
"We wanted a cloud-based option and a fully managed service — a partner who knew health integration, so our engineers could focus on one pipe and one protocol to get data to the integration engine, and then trust that service to securely share the data downstream with our clients."
Mike Hawn
SVP Data Services & Product Solutions for BioIntelliSense
"I don't want to say it was easy, because migrating 200 interfaces is never easy. But we were able to bring them seamlessly into Rhapsody as a Service, and we were off and running."
Darren Powell
AVP of Applications, UofL Health
"The fact that I don't have to spend thought cycles on the areas that Rhapsody manages is a huge benefit. I can shift my team from figuring out integrations to getting new contracts established with partners, vendors, and customers. Having Rhapsody has definitely been a huge boost for us."
Eric Peebles
Chief Technology Officer, founder Clinify Health
Start building your solutions today
Connect with one of our interoperability specialists to learn how Rhapsody health solutions can help you deliver better healthcare.