Semantic terminology management for healthcare organizations
Unlock the single source of truth for data integrity
Accommodate clinical expression by enabling the cross-mapping of all major healthcare vocabularies, including diagnostic, lab, and procedure codes.
Rhapsody Semantic is a combined terminology management solution, authoring tool, and FHIR terminology service. It is one application and one source of truth that handles everything from metadata to content management, as well as all phases from development to review to publication, in consistent and proven workflows. It features code lookups, advanced algorithmic, electronic clinical quality measure (eCQM) value sets, condition subsets, and custom subsets.
Talk to an expert
Assemble & manage more complete & accurate patient information
Overcome interoperability challenges, clinical presentation requirements, and resolve fractured, non-standard data issues.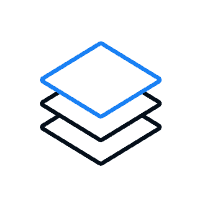 Normalize data across disparate systems
Normalize, standardize, and map to recognized standards, such as United States Core Data for Interoperability (USCDI).
Create a single source of truth
Semantic provides the single source of truth for standard (and local) content to reference for normalization.
Choose a deployment path that's best for your environment
Easily integrate Semantic into your existing applications or use it as a stand-alone terminology management solution.
Payers and health plans
Healthcare organizations are required to submit claims data in a standard code system format, typically CPT for procedures. However, some organizations develop code using proprietary or custom codes as allowed by the electronic medical record. To ensure codes are standardized to CPT for submission, the local codes are mapped to the CPT codes in Semantic. Advanced algorithmic mapping provides the most likely match (with scoring) based on organizational criteria.
Health Information Exchanges
Semantic has assisted multiple HIEs in creating query-based sensitive code lists that include HIV, STDs, genetic testing, behavioral health, and sexual health. The subsets can be updated quickly as standard content is updated. The subsets can be referenced in clinical applications to apply specific "break the glass" or similar rules.
Cancer research organizations
Cancer research organizations use extensions, mapping, and subsets to properly identify and categorize cancer types, staging, and medications. The research organization receives data from disparate systems which is first normalized. If the codes are local, the CRO applies mapping to standards (auto-mapping). They have also created extensions with specific properties for CRO identification and analytics purposes.
Online pharmacies
Online pharmacies can use subsets to group medications, allergies, and over-the-counter (OTC) drugs. In addition, they may use Semantic to create specific subsets for use in dropdowns for patient-facing pharmacy solutions. Creating and updating subsets is quick and easy using the property expression in the query.
Power person-to-person interoperability while supporting freedom of expression that is unconstrained by data location or format
Data integrity
Normalize, standardize, and map to recognized USCDI standards.
Local/custom codes
Use the Algorithmic Mapping feature to map local codes to a recognized standard.
Data migration
Ensure older versions of standard coding are normalized to the latest version. Easily map older ICD-9 codes to ICD-10, and to ICD-11 when you're ready.
Sensitive data filtering
Meet 42 CFR Part 2 requirements and/or region-, state-, or organizational-specific filtering needs.
Analytics
An intuitive user interface supports data stewardship workflows.
Webinar
Semantic interoperability 101: How clinical terminology mapping advances interoperability
Learn how terminology management solutions advance interoperability by improving data quality.
Customer-proven results
Customers explain how Rhapsody Semantic enables terminology management for semantic interoperability.
"Terminology is complicated, but your solution doesn't have to be. Rhapsody Semantic simplifies our customers' terminology management so they can focus on what is important to them – patients."
Lou Larocca
President & CEO at J2 Interactive
"Rhapsody is a key trusted partner of Manifest MedEx (MX) in our work of delivering health data for more than 25 million Californians. . . . Semantic has grown with MX and supported our needs as they have evolved over our long relationship. "
David Kates
former Chief Technology Officer at Manifest MedEx
"Rhapsody Semantic helps to solve interoperability issues by turning disparate clinical terminology across a vast number of records into structured formats that can be easily processed by IT systems. DNV is proud to team up with Rhapsody to rapidly scale this technology in the market."
Stephen McAdam
Managing Director, Digital Health, DNV
Guides
Be a champion for healthy data
A how-to guide for promoting healthy data throughout healthcare delivery organizations
Read more >
Case studies
From data ingestion to production in less than 30 days: How Zephyr AI uses Rhapsody Semantic to create precise AI models at scale
Learn how Zephyr AI uses Rhapsody Semantic to create more precise data models that improve healthcare outcomes.
Read more >
Article
Manage versions and workflows with improved visibility and usability in Rhapsody Semantic 15.3
Learn about the latest enhancements of Rhapsody Semantic including namespace versioning and FHIR code system version support.
Read more >
Data security is patient safety
Rhapsody® health solutions are trusted by 1,700+ healthcare organizations around the world, in part because of our commitment to data privacy and security. We have experience complying with complex regulations around the world. In addition to HIPAA and GDPR, there are country-, region-, provincial-, and state-specific regulations and certifications that we stay on top of to ensure compliance for ourselves and our customers.
Start building your solutions today
Connect with one of our interoperability specialists to learn how Rhapsody can support you with terminology management solutions.