Derive value from your solutions faster
From strategy and implementation to ongoing adoption and support—our team offers end-to-end integration services to help you meet your goals.
Dial in on your goals
Bring us in to spot your challenges and create a plan for overcoming them.
Start from a solid base
Build with confidence using our infrastructure and architecture planning services.
Plan for the unexpected
Keep interfaces online with high availability and disaster recovery.
Your goals, your timeline, our expertise
Integration projects

Plan an effective strategy for integration engine conversions that works with your specific data types, protocols, and messages.

System upgrades and migrations

Get help analyzing your current workflows, processes, and identifying data requirements for successful upgrades and migrations.

Staffing transitions and augmentation

Cover temporary staffing shortages or augment your integration team over the long haul with 24/7 engine monitoring and assistance.

Training and documentation

Stay current with the latest in interoperability with ongoing training and documentation resources developed by our experts.
Focus your team's talent on what they do best
Envoy delivers the global scale and resiliency your team requires
With Envoy Managed Services, we manage integration timelines, execute on the details, and track deliverables. You focus on your customers.
Envoy Managed Services
Let Rhapsody Professional Services support your move to the cloud
Moving healthcare integrations to the cloud can be simple. We'll help you avoid disruption and move quickly to ROI on your cloud investment.
Keep cloud migrations on track
New and noteworthy
Insights, guides, and use cases from the world's healthcare interoperability experts
Dive in
Article
Rhapsody Health Solutions Earn Best in KLAS® Distinction for Integration Engine Category with Overall Scores of 95.7 and 92
Leader in Healthcare Data Interoperability Receives Top Rankings for 14th Consecutive Year
Read more >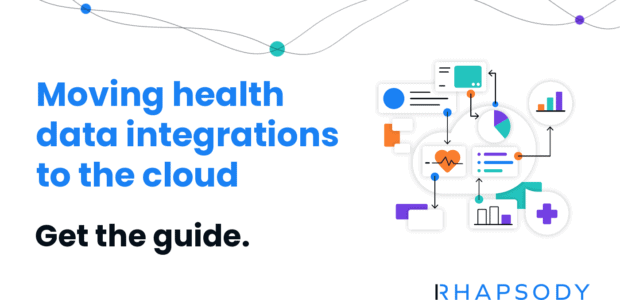 Guides
How Rhapsody health solutions support your move to the cloud
Using the AWS cloud environment, Rhapsody health solutions develops a holistic migration strategy specific to the customer while preparing & testing data for a smooth transition.
Read more >
Article
How to fill the interoperability talent gap
The health IT staffing shortage has healthcare leaders looking to outsource integration. Learn how to identify a strong interoperability partner.
Read more >
Hospitals
From EMR migrations to staff augmentation, our Professional Services team can help you get the job done—and teach your team how to do it.
Ambulatory clinics
Use our Professional Services to streamline workflows among your internal systems, and with referring providers, labs, and health plans.
Radiology
We can help you create workflows that combine patient, clinical, and image data into a consolidated view that enhances the radiologist's read process and improves productivity.
Health plans
Let us help you create workflows that can help you identify gaps in care and improve member experience.
Customer-proven results
See how customers have used Rhapsody Professional Services to streamline workflows.
"The Rhapsody certified professionals do the monitoring and development work so we don't have to recruit and train additional staff, which takes years. Setting up alerts — anybody can do that, but being able to configure them in a way that's robust and efficient is like the difference between a normal driver and a racing car driver."
Mustansar Hussain
Senior Systems Architect for Royal Berkshire, NHS Royal Berkshire
"Rhapsody has enabled us to create a unique application that emails negative COVID-19 results to patients more quickly, which has minimized the stress and anxiety associated with the wait for results."
Andrew Nemivirovsky
R.N., Nova Scotia Health Authority
"For everything to line up as well as it did was shocking. Over the holidays. Short notice. It was a huge lift by everyone, and Corepoint definitely played a large role in that."
Kyle Mertens
Experity
Guide to system upgrades and engine migrations
How to reinvent interoperability
Seize The Day! Learn why now is the time to put the brakes on business as usual, and how to assess a change of partner and platform.
Get the training you need
Learn how to optimize your interfaces, processes, workflows, and environment.
See our courses
Get help implementing your solutions today
Connect with one of our interoperability specialists to learn how we can help you deliver better healthcare.