Envoy Managed Services
Accelerate time to market
The Rhapsody fully managed service offering, Envoy, makes the most difficult integrations happen fast.  Built on a backbone of expertise and proven technology, Envoy delivers data where you need it so you can focus on your products and customers. As a partner on your path forward, we focus on integration; you focus on innovation.
Get a demo
See a case study
Focus your team's talent on what you do best
Connect data from any source to any destination in any format. Built by experts in healthcare interoperability, Envoy enables you to future proof your interoperability strategy.
Remove integration as a road block
With any-to-any integration, Envoy Managed Services reduce the friction of connecting with market-leading EHRs including Epic, Cerner, Meditech, Greenway, and more.
Scale as you grow, with security
Built on AWS and designed to scale effortlessly, the future is never in doubt. You even have the option to migrate to self-service at any time.
Be prepared for the new normal
Support workflows in and around the EHR, grow internationally, acquire an organization. Whatever your new normal looks like, our team has your back.
Rhapsody is your partner for any interoperability challenge the future brings.
Cloud hosted and fully managed

Envoy Managed Services run securely on AWS and delivers the global scale and resiliency that growing technical teams require. We monitor on your behalf.

Secure

Each customer is managed on a dedicated instance with proven technology and high security standards.

Simplified data exchange and network connectors

Normalization of EHR data structures into a consistent data model and a dedicated instance per customer.

Concierge project management

We manage integration timelines, execute on the details, and track deliverables; you focus on your customers.
New and noteworthy
Insights, guides, and use cases from the world's healthcare interoperability experts
Dive in
Article
Caresyntax CTO shares how he relies on fully managed integration services to help provider customers improve surgical outcomes
Caresytnax relies on fully managed services from Rhapsody to maintain integrations between its platform and its provider customers.
Read more >
Guides
Understanding the total cost of ownership of healthcare integrations
Read more >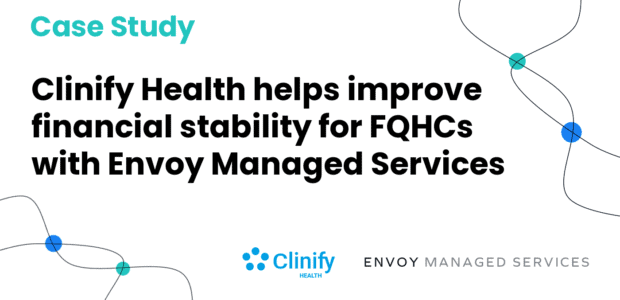 Case studies
Clinify Health helps improve financial stability for FQHCs with Envoy Managed Services
Clinify Health helps improve financial stability for FQHCs with Envoy Managed Services.
Read more >
How Envoy works:
BioIntelliSense
"All that magic behind the scenes – Envoy makes it happen."
BioIntelliSense accelerated and scaled deployments for providers and health plans with Envoy's integration expertise.
DICOM Managed Interfaces
Rhapsody Envoy offers a lightweight and flexible solution for managing imaging workflows across any system or location, reducing imaging data silos and gaps in DICOM related efficiencies.
Explore imaging solutions
Data security is patient safety
Rhapsody® health solutions are trusted by 1,700+ healthcare organizations around the world, in part because of our commitment to data privacy and security. We have experience complying with complex regulations around the world. In addition to HIPAA and GDPR, there are country-, region-, provincial-, and state-specific regulations and certifications that we stay on top of to ensure compliance for ourselves and our customers.
Start building your connections today
Connect with one of our interoperability specialists to learn how Rhapsody health solutions can help you deliver better healthcare.