Healthcare integration solutions
Reduce time to value with healthcare integrations made simple
Take risk and inefficiencies out of the equation when solving your biggest workflow challenges. With the best combination of integration capabilities and expertise in healthcare, Corepoint and Rhapsody will improve your team's ability to respond to business requirements. Partner with tenured services and support experts to help you connect the dots.
Talk to an expert
Meet your goals with a foundation of healthy data
Integrate to empower your organizational goals while building a foundation of healthy data. With low-code and no-code options, we energize connected, secure systems across the healthcare enterprise to fuel applications. Combined with our experience, optimize your development efforts and unlock insights for more informed decisions.
Confidence moving forward with HL7 and APIs
Equip your team with the proper tools and resources to accelerate initiatives for better care, improved patient engagement, and optimized reimbursements. With secure healthcare data exchange, regardless of the format, let your teams confidently move fast and forward to meet the demands of modern data sharing.
Deployment flexibility
Deployment options to fit every need and scale quickly as growth requires — without compromise. Deploy on-prem, via cloud, or leverage our fully managed integration services, Envoy.
Scalability beyond bits and bytes
Easily support unexpected growth at the infrastructure layer or supercharge your integration environment with data enrichment capabilities. Learn more about identity and terminology management.
Customer-proven results
Trusted source for enterprise data integration needs around the globe.
"We had moved off of an interface engine that was not designed for the type of load that we were to put on Corepoint," said Labonte, "It was designed for some niche tasks within the interface space. Although it served those functions, it would not have stood up to the volume we pushed through Corepoint."
Paul Labonte
Manager for Interoperability and Informatics, Southcoast Health
"With our previous engine, we would average anywhere between 16 and 20 hours to build an interface," Cleary said. "We've cut that down to about eight hours per interface. We've seen a significant rise in efficiency in developing at a faster pace than we previously were."
Russell Cleary
Director of Integration for OU Health
"We selected Rhapsody because we are wholly aligned on security and patient privacy and share the same commitment to customer success. Rhapsody really stands alone with their combination of scalability, flexibility, breadth of interfaces, and the trustworthiness of a solution based on one the most proven platforms in healthcare combined with their deep industry experience and longevity in the market."
Ferry Tamtoro
Chief Technology Officer, BrightInsight

#1 KLAS-ranked healthcare integration engine since 2009
Accelerate your integration timeline with Corepoint, giving users a no-code environment with enterprise building capabilities that simplify testing and upkeep
Learn more about Corepoint Integration Engine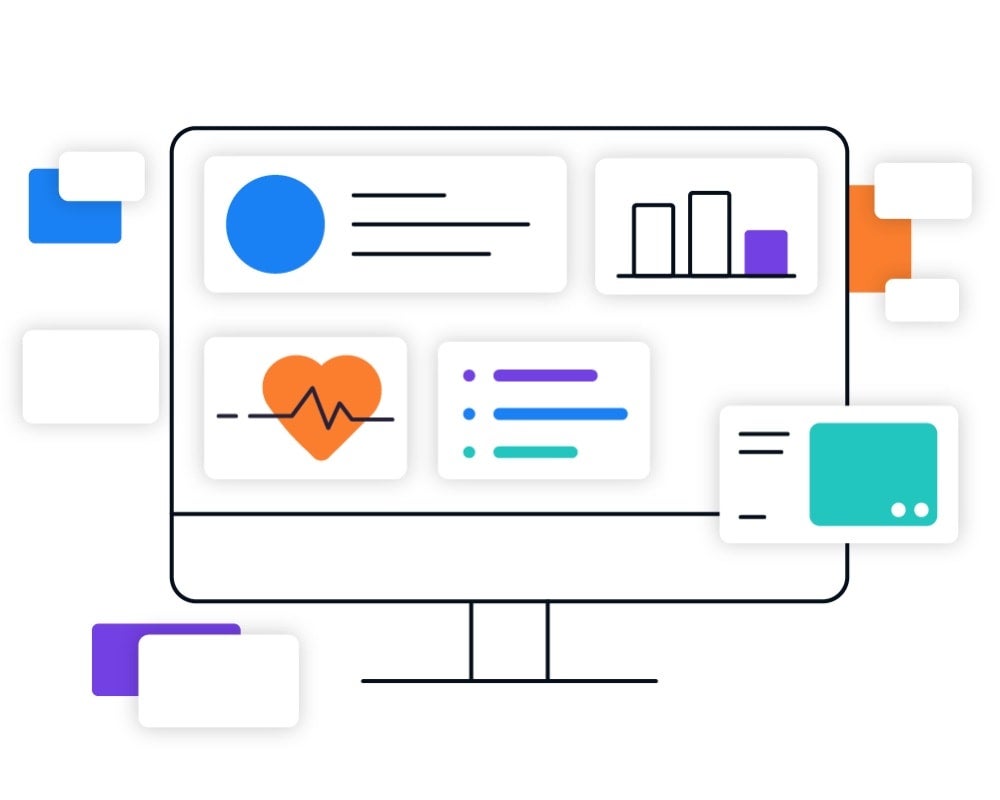 Develop customized health data exchange solutions to meet every requirement
Save time and resources developing and maintaining existing interfaces with a comprehensive integration toolkit and KLAS top performer that is used globally, in 36 countries.
Learn more about Rhapsody Integration Engine

Monitor API traffic for security and performance
Built to work natively with FHIR and any integration engine, decrease security and performance risk with an intuitive, user-friendly approach to centralized API monitoring.
Learn more about Rhapsody API Gateway
New and noteworthy
Insights, guides, and use cases from the world's healthcare interoperability experts
View resources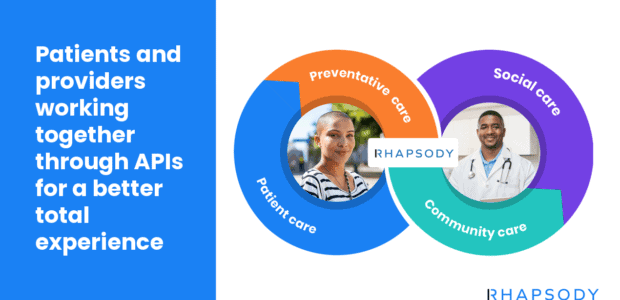 Article
Patients and providers working together through APIs for a better total experience
Driving a better total experience for patients and providers through an API Gateway built on healthcare transformation
Read more >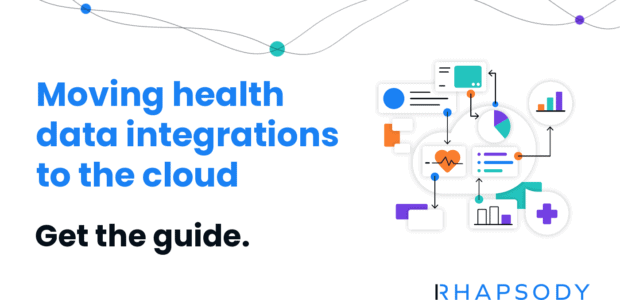 Guides
How Rhapsody health solutions support your move to the cloud
Using the AWS cloud environment, Rhapsody health solutions develops a holistic migration strategy specific to the customer while preparing & testing data for a smooth transition.
Read more >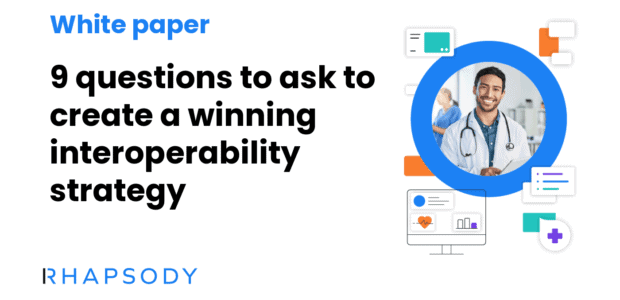 White papers
9 questions to ask to create a winning interoperability strategy
Embrace an interoperability strategy with zero regrets. Here's how.
Read more >
Data security is patient safety
Rhapsody® health solutions are trusted by 1,700+ healthcare organizations around the world, in part because of our commitment to data privacy and security. We have experience complying with complex regulations around the world. In addition to HIPAA and GDPR, there are country-, region-, provincial-, and state-specific regulations and certifications that we stay on top of to ensure compliance for ourselves and our customers.
Start building your integration solution today
Connect with one of our interoperability experts to learn how we can help you deliver better healthcare.