Rhapsody API Gateway
Simplify and secure API-based data exchange
A secure gateway to healthcare's digital front door, built and deployed on AWS. Featuring robust security, audit logging, monitoring, and seamless integration with existing integration engine(s) for robust message request and response processing and transformation in support of healthcare workflows.
See a demo
Purpose-built healthcare API Gateway
Maintain and monitor API traffic at scale. Partner with Rhapsody for efficient management API workflows across your enterprise.
Future proof compliance
Providing a single API entry point to control security for all REST based traffic plus share data while investing less time to establish and maintain API connections today and in the future.
Speed development
Usher in the era of APIs by building a foundational architecture that supports swift and scalable data connectivity and monitoring.
Secure communication
Gain peace of mind and enable protection against cyber security threats with secure, globally compliant exchange of sensitive healthcare data.
Enable the flexibility and repeatability necessary to meet interoperability demands
Best in class security tools

Ensure audit compliance by putting protection in front of APIs. On demand audit trails reveal detailed reporting on logging and data access including person, date and time. Industry standard authentication methods support SmartOnFHIR, OAuth 2.0, and Basic auth.

Effective issue management

Visualize current status to help you identify and resolve issues quickly. Status/visibility updates include: gateway monitor, transaction logs, deployment logs, and graphical metrics.

Seamless integration with Rhapsody services

Save time with its seamless integration with existing integration engine(s) for robust message request and response processing and transformation.
New and noteworthy
Insights, guides, and use cases from the world's healthcare interoperability experts
Browse resources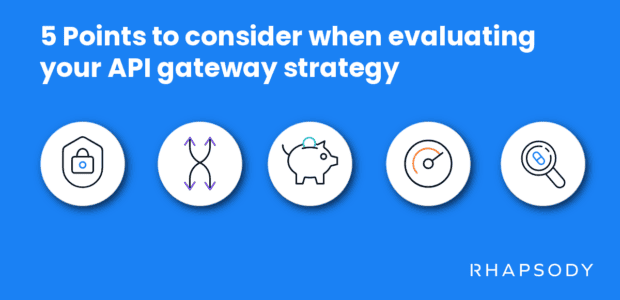 Article
5 Points to consider when evaluating your API gateway strategy
How to extend the power of your integration engine with a built-for-healthcare API gateway
Read more >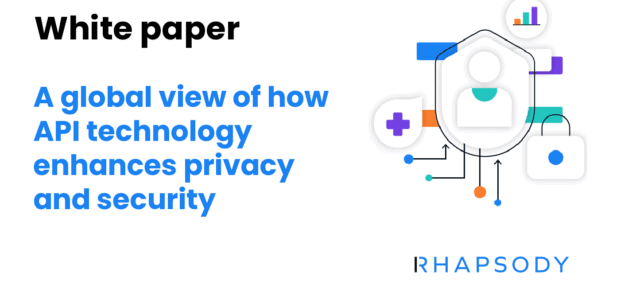 White papers
A global view of how API technology enhances privacy and security
As API adoption accelerates, privacy and security must stay top of mind for healthcare leaders across the globe 
Read more >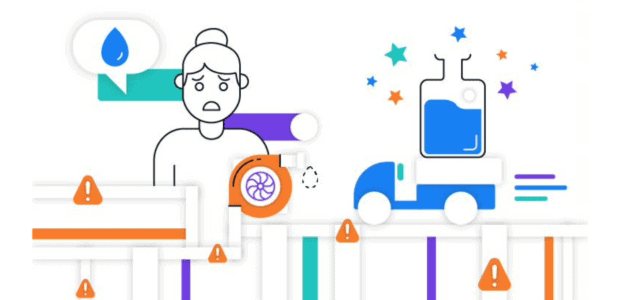 Article
How you can tell when your black box, prebuilt healthcare API solution might be a mirage
Read more >
Whitepaper
Breaking down interoperability barriers is possible through APIs
An introduction to APIs and how they can help solve health IT's biggest interoperability challenges
Start building your solutions today
Connect with one of our interoperability specialists to learn how Rhapsody can help you deliver better healthcare.