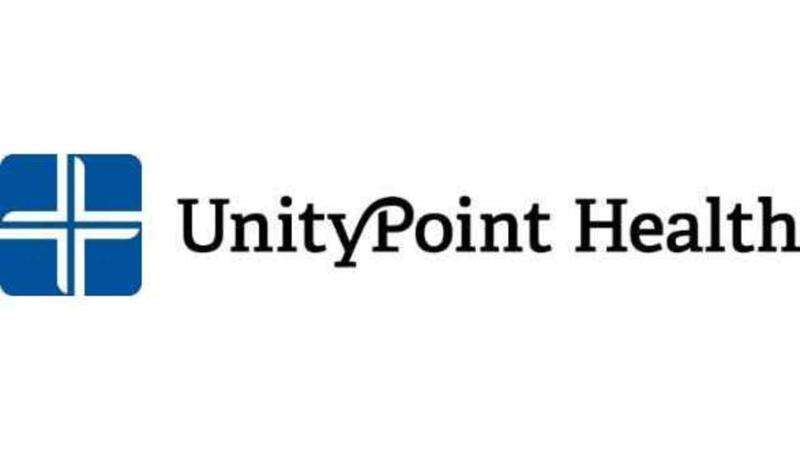 Integrated health system with relationships with: 
370+ physician clinics

 

17 regional hospitals

 

19 community network hospitals

 

13 Home Care Areas of Service

 

5 Affiliated Community Mental Health Centers 

 

3 accredited colleges 

 
50% reduction in interface development time and cost 

 

Reduced monthly Windows patching from 2 hours to 15 minutes on 12 servers  

 
The customer
UnityPoint Health
UnityPoint Health is an integrated health system headquartered in West Des Moines, Iowa, that provides care throughout Iowa, western Illinois, and southern Wisconsin. It serves nearly 8 million patients and performs more than 100,000 surgeries annually. The health system employs 32,000 people with the mission of providing connected, coordinated, patient-centered care.
The challenge
Meet growing data-exchange demands while maintaining business continuity and minimizing infrastructure downtime  
UnityPoint Health is an integrated health system in the Midwest. Years ago, it had ambitious plans to improve and expand its patient care services but found itself handicapped by inconsistent support and excessive unplanned downtimes from its previous integration engine. Many of the downtimes resulted from an inability to prioritize maintenance and upgrades.
In 2011, the health system entered into a Joint Operation Agreement (JOA) with UW Health and Meriter Hospital in Madison, Wis., a Corepoint customer. During the JOA, UnityPoint Health decided to standardize its integrations on Corepoint, in large part because of Corepoint's reputation for client support.
UnityPoint Health wanted to minimize downtime and automate many time-consuming regular maintenance processes. With two production engines with six nodes each, the IT team was spending a lot of time and skilled effort on maintenance.
Using more than one integration engine and maintaining them with various product and infrastructure updates, UnityPoint Health IT was spending a lot of time not only on updates but also managing interfaces in each system. With a growing healthcare system, UnityPoint Health knew that an enterprise approach was necessary to set things in place to support rapid interface development and a low maintenance future.
Why UnityPoint Health chose Corepoint
Corepoint lowers the barriers to interoperability by making interface building accessible to a wider range of skill sets. Corepoint integrates both the usual hospital data from ADT orders, results, scheduling, and charges, and the new data from biomedical device interfaces, which provide data at various volumes and rhythms. It not only captures, stores, and moves all that data, it also provides useful information about that data to those who need it most.
UnityPoint Health had approximately 300 interfaces and 600 connections when it started with Corepoint. Corepoint Support trained UnityPoint Health staff onsite on best practices as they shared the effort of setting interfaces and connections up in the integration engine. Since that time, UnityPoint Health has seen a 50% reduction in interface development time and cost. It now processes more than 13 million messages with Corepoint daily.
Using the Corepoint Administrative API
The new Corepoint Admin API allows organizations to interact with the engine programmatically, enabling them to retrieve important engine health information easily and manage their operations in a more holistic way.
The Corepoint REST-based Admin API makes it possible to integrate Corepoint with UnityPoint Health internal reporting and automation, and so feed engine and connection-state data directly into their centralized monitoring system.
The Admin API and PowerShell scripts enable the UnityPoint Health integration team to automate their maintenance, and to stop and start services. Even when dealing with Windows patching and reboot process for 12 servers, they have been able to go from two hours down to a total of 10-15 minutes for monthly patching.
"I can tell you about the satisfaction the team has now, from the ease of use that has been created by these processes," Joe Hamilton, interoperability manager at UnityPoint Health, said.
Outside of maintenance automation, the team has used the Admin API to write to a database every time an alert happens that pages an on-call developer. This provides the ability to extract data and correlate the state of the engine and connections with the nature of the alert. They use Power BI to slice and dice the data, ensuring that they are driving at the problem connections and observing trends over a large time scale.
They also use the API to have Corepoint provide information itself, so they can audit the production engines from the test engines. And the knowledge the Admin API provides has helped the team dramatically reduce unplanned downtime.
50% reduction in interface development time and cost
Reduced monthly Windows patching from 2 hours to 15 minutes on 12 servers
1,000 days (and counting) without any unplanned downtime
Better work-life balance, thanks to fewer alerts waking the team in the middle of the night
The results
1,000 days (and counting) without unplanned downtime
Corepoint provides support for SQL clustering remote databases, allowing for database redundancy. UnityPoint Health runs primary and backup application servers as well as a disaster recovery (DR) server in their backup data center and does a regular configuration and administrative backup in Corepoint.
At one point in 2020, UnityPoint Health experienced 373 consecutive days of uptime, and then an outage occurred. Controller hardware caused the downtime. Corepoint stayed up, which revealed that the issue was hardware-related, and not related to Corepoint. The team took a more deliberate approach to hardware and the infrastructure and how it intertwines with the engine to create a sustainable model for the organization.
As Dan Krueger, interoperability developer, described their thinking: "We have 64-bit architecture. We have assured availability. We have SQL clustering. What else do we need? It was implementing best practices from Corepoint, the standards and testing methodologies, what to do when things start to go bad."
They invested in maintenance plans and DR plans. The combination of constant monitoring with capable hardware enabled them to exceed 1,000 days without any unplanned downtime.
"The product is very, very good," Krueger said. "The assured availability in remote SQL clusters has really helped us create that paradigm where if something does go down, we're failing over. So there's not an unplanned downtime to the organization and we have time to work with those other resources to figure out what was going on before [it happened]."
This combination of the Corepoint product and best practices now allows UnityPoint Health to focus largely on proactive measures. "We're not putting out fires," said Lyle Zaehringer, interoperability developer for UnityPoint Health. "We're rarely woken up in the middle of the night by alerts relative to the number of interfaces we have."
Support and collaboration
Corepoint can be proactive in its support because its comprehensive monitoring reveals incipient issues long before they can cause an operational problem, and in the case of something unexpected, like a data center disruption caused by a natural disaster, always has a robust, tested DR plan.
An important factor for UnityPoint Health was a reliable product support model. UnityPoint Health relies on the support they get from the Corepoint team and have found them to be responsive, resourceful, and able to deliver on their product commitments. Krueger added, "As Corepoint [environment] has grown, there really hasn't been a challenge that Corepoint hasn't been able to give us a solution to, and the support we have received has just been phenomenal."
Corepoint now provides its integration engine as a service, as well as on-premises. This offering enables organizations that don't have the resources to set up a six-node redundant architecture the way UnityPoint Health did to still get the benefits of a highly resilient enterprise Corepoint environment. They can write interfaces through Corepoint and manage connections but don't need to manage the infrastructure or facilitate resiliency.
For further reading: