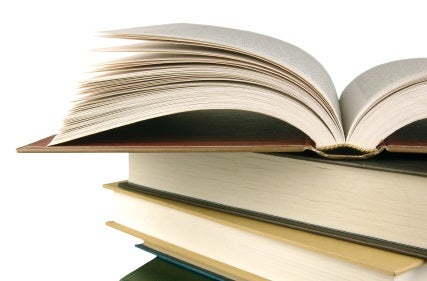 As HITECH and Meaningful Use Stage 1 incentive payments begin distribution, there is a lot of discussion around the next phase of Meaningful Use. When will it be implemented, and what will be covered in the requirements?
What the status on Stage 2?
From now through February 25, 2011, EHR vendors and users have the opportunity to submit commentary to Health Information Technology Policy Committee to help shape the requirements for Stage 2. The Office of the National Coordinator of Health Information and Technology is scheduled to publish the final rule for Stage 2 the summer of 2011 and distribute Meaningful Use Stage 2 incentive payments the beginning of 2013.
What will be covered in Stage 2?
According to a number of healthcare information technology leaders, Stage 2 of Meaningful Use will seek to quantify much of what was discussed on a high-level in Stage 1.
Dr. John Halamka in a recent blog post titled, "The Proposed Stage 2 and 3 Meaningful Use Recommendations," discussed key points that will be addressed in the next two stages. Key topics of interest were:
CPOE adoption

Maintenance of drug & allergy lists – Drug-Drug/Drug-Allergy Interaction Checks

Demographics – Ethnicity, smoking status, primary language, etc.

Patient engagement & involvement in maintenance of health records

Online access of health information, security &  messaging

HIE connectivity considerations
Other themes considered in Stage 2 will present themselves in response to a number of interoperability trends that appeared in 2010. The following items are a combination of Becker's Hospital Review published a list of six predictions for Stage 2 Meaningful Use requirements, as well as a few of our own:
Increased expectations

Russ Branzell, CIO and vice president of Poudre Valley Health System in Fort Collins, Colorado, was quoted in Becker's Hospital Review article to discuss the anticipated changes. "If you look at it from a building block perspective, the intent of Stage 1 meaningful use is so that the basic components of an EHR are in place and the hospital has the ability to support those metrics for quality outcomes," Branzell said. "As we move into Stage 2, what we're going to see is not new standards but rather fully implemented standards from Stage 1.

Branzell offers computerized physician order entry as one example of a quality measure from Stage 1 that he anticipates the expectations for adoption to significantly increase (from 30 percent to 80 percent) in the Stage 2 requirements.

"It's going to be challenging at this point to make any predictions on Stage 2 because we don't even have the recommendations from the ONC Health IT Policy Committee, but what we do expect from preliminary comments made by Dr. Blumenthal and ONC is that there is going to be much higher bars for performance," added Branzell.

Focus on patient safety measures

Covered in Stage 1 of the Meaningful Use requirements was a good amount of attention on patient and physician engagement, as well as other high-level issues around support of the Meaningful Use program. It is anticipated with the Stage 2 requirements, however, that there will be a renewed focus on not only participation, but compliance and safety. Patient safety items will include topics around medication safety, infection rates and patient identification.

Interoperability

Based upon conversations by the Office of the National Coordinator and Dr. David Blumenthal, 2011 has been identified as a year of "interoperability" and connectivity goals. As quoted from an interview with CMIO Magazine, Dr. Blumenthal acknowledged the clear challenges for healthcare IT following initial adoption of electronic records. "[You] have to get information into digital form before you can move it, but once you have it in digital form, then we have to make it possible to move it around the health system," said Blumenthal.

Stage 2 of Meaningful Use is anticipated to reflect this position by the ONC towards current and future healthcare interoperability projects.

Evidence-based order sets

Evidence-based order sets are anticipated to be introduced in the Stage 2 regulations in response to a movement, by physicians and patients alike, to reduce redundant testing and ultimately medical errors.

Becker's Hospital Review explained that, "such orders are typically created through collaboration among physicians, nurses and other health practitioners who use evidence and medical literature to establish the best treatment protocols for various illnesses and conditions."

In addition to Meaningful Use and other government initiated action, there has been a push for increased collaboration and discussion on social media based community sites for physicians and other healthcare professionals to discuss, and ultimately redefine, the best practices for diagnosis and treatment. Ultimately, the goal is to streamline the current processes and procedures for better patient care.

According to the ONC, there are no current guidelines on the use of evidence-based order sets for Stage 2 or Stage 3 requirements.

Patient-contributed EHRs

As EHR adoption increases by physicians and hospitals, it is likely there will be an increase in attention on patient access to the information in the EHR. This includes the ability for patients' to contribute personal health information, such as OTC medications, nutrition habits as well as health observations and trends.

Currently, many EHR modules do not allow for patient input. Becker's Hospital Review received insight on this from Mary Anne Leach, CIO and vice president of The Children's Hospital in Aurora, Colorado. "Online personal health records allow comprehensive, integrated up-to-date view of data to be available and also allow patients, families and consumers to participate and be accountable for their own health," said Leach.

There is also some discussion from the Health Information Technology Policy Committee for requiring patient access to medical records within 72 hours of a discharge. Stage 2 would require physicians to have a web-based portal available to patients, in "human-readable and structure forms." There is still clarification needed on this requirement.

Emphasis on becoming a 'meaningful user'

The value and opportunity of increasing the information quality and volume with the help of electronic patient records is clearly evident to healthcare decision makers. Therefore, the main objective of the Meaningful Use track is to bring physicians and other healthcare staff from making health decisions based on traditional, paper records to making decisions based upon the more expansive and detailed electronic medical records.

In order to do this, Stage 1 of Meaningful Use had an emphasis on adoption; however, it clearly does not end there. Stage 2 is anticipated to stress the usage of the electronic medical records in a meaningful way.
As with any good story, there are many characters in it and a plot which is still developing and unfolding. We are intrigued by how it might end, and we are ready to continue to do our part to ensure a widespread audience is engaged. Stay tuned. The Meaningful Use story will continue…