Big projects need big tools. At Rhapsody, we and many of our customers engage in big projects for engine and application migrations and upgrades. Data validation, that is ensuring that the old and new interfaces produce precisely the same results, is no easy task – and it's generally executed differently everywhere you go.
Inner Harbour Software's HL7Spy is the fastest, most full-featured HL7 tool on the market. And it already has an impressive Bulk Compare functionality. We thought it would be possible to make it even better by adding our experience, along that of our customers, to the next version (4.0).
Jonathan Reis, the creator of HL7Spy, has a passion for making tools for healthcare. And we love that he was willing to collaborate with the Co-Creation Lab to add new features and reports to the Bulk Compare.
Here's a sample of what it can do.
Summary of Matches and Differences with Message Type Drilldowns
Tables of Different Values
Differences in the HL7 Messages Viewer

Summary Reports in Excel, CSV, or PDFs, Which Can Be Submitted to Project Managers and Customers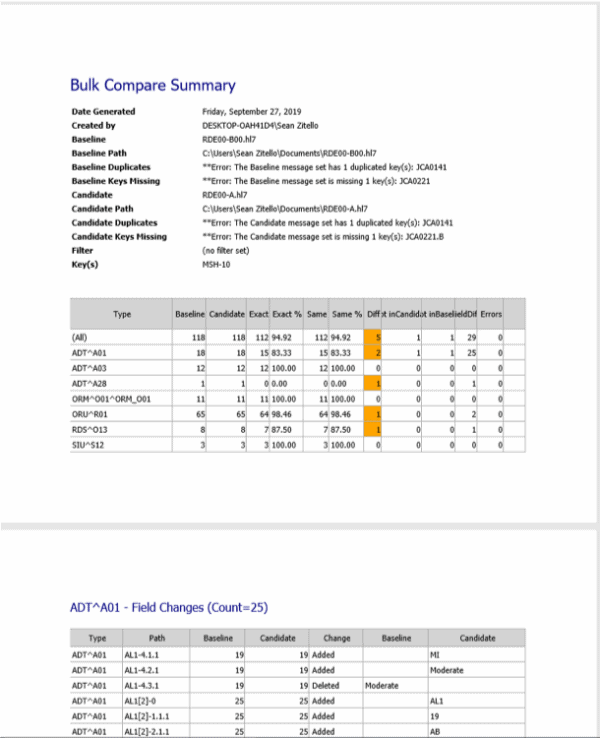 Purchase licenses for HL7Spy Professional Edition at Inner Harbour Software.