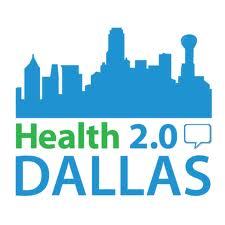 On June 12, Corepoint Health Founder and CTO Dave Shaver had the opportunity to address the Dallas chapter of the Health 2.0 organization, which is made up of a wide swath of participants including casual observers of health technology; CIOs, CTOs and CEOs of healthcare organizations; and entrepreneurs who are in the planning and startup phases of building their businesses. The topic of Dave's presentation was titled, appropriately, "Health Data Integration — Where Do We Stand?"
Dave tackled a variety of topics related to health data integration, but the advice he gave to aspiring entrepreneurs and developers about common mistakes they should avoid and how to increase odds of adoption for their product or application really drove home the importance of employing a strategic, long-term approach rather than focusing only on the "cool bells and whistles" in their product.
Using the metaphor of building a tent, Dave advised the entrepreneurs to "start with the long pole in the tent first and the rest will be easier to assemble." The long pole refers to using common health standards to more easily integrate with clinical health systems. Mobile and application developers, he said, chronically make the mistake of devoting only 15-20% of their energy and resources on the integration component when, in reality, that model should be flipped so 80-85% of initial focus is on establishing a
real-world, HL7-based data architecture.
Typical of Health 2.0 events, the presentation included a lot of audience interaction and a spirit of camaraderie. To read some of the reviews and comments from the presentation,
view the group's Meetup page
.
Prior to offering his advice to developers, Dave set the stage by reading a passage from a blog post titled
What Is A Hospitalization?
written by Keith Boone that describes the complexities and differences involved with integrating health data:
"A patient suffers stomach pain, goes to the emergency room, is evaluated and treated, and transferred to a bed for observation. After about 20 hours, they have not gotten better, and so are admitted to the hospital. They undergo a series of diagnostic tests, and after the doctors figure out what is wrong with them and diagnoses them, they are transferred to another facility for treatment. After treatment, they are then transferred back to the original facility. They are then discharged home. They have a follow up visit with a specialist, who recommends therapy. The patient walks over to therapy, and starts the first course the same day. After the last therapy visit the patient has another follow-up with the specialist (again on the same day). And then there is a final phone conversation with their general provider before they are finished with the condition."
In the patient experience described in that paragraph there are nine different encounters and each has the possibility of utilizing a different application. If that much complexity exists within the hospital system, wouldn't it make sense for new technologies to make their applications easily useful, especially when emerging, open standards like
HL7 FHIR
are accessible to all?