Thought leader, CIO, a top CIO to follow on twitter, and now keynote speaker, David Chou is accessible, available, and always willing to discuss the issues impacting healthcare technology today.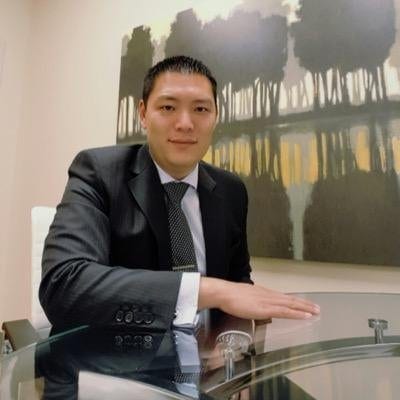 david will provide thursday's keynote presentation at corepoint connect 2015, our annual user group conference, sept. 30-oct. 2. he joins fellow cio ed marx as the two keynote speakers at the conference, which is dedicated to corepoint integration engine and all things related health data interoperability.
david was kind enough to answer the following questions, which covers telemedicine, the growing demands for health data, and some valuable tips for a successful "go live."
you're extremely active on social media, especially twitter. what is your motivation for being such a social cio? what types of questions or interactions do you most have on twitter with other health it professionals?
the motivation for being social is to engage and learn daily. twitter and other social media outlets are the place where i get the news and insight about the industry. it is a great way to also interact with other thought leaders and influencers to share and exchange ideas.
we are moving towards an era where social is also the platform of choice to listen to customers. if i have an issue with a brand (airline, hotel, etc.) the platform i use for customer service now is twitter, or other social media avenues, because people do not have the patience to call the 800 number anymore. we want a response now and we also want to use the most convenient platform to solve our issue.
the interactions that i have with other health it leaders have been mostly exchanging of ideas and thoughts. it is a great platform to have informal discussions about the industry. i also use twitter as a sounding board to get feedback on my ideas and thoughts.
during the weekly #hitsm chats, you've frequently posted about the benefits of telemedicine and you appear to be extremely optimistic about its use in future models of care. looking at it from a health data perspective, what are some of the biggest challenges that need to be solved for widespread adoption?
from a data perspective let's think about the stat that 90% of the world's data were produced in the last 2 years. we have so much data now that the challenge is filtering out the data. with the prevalent use of telemedicine, utilizing wearables and sensors, we have to figure out which data elements are crucial for the patient and for the clinicians. we must put together the mechanism to filter out the unnecessary data.
at corepoint connect 2015, you'll be discussing, among other things, some important strategies to consider to make ehr migrations and "go lives" less painful. what are two key tips that you can share with those not able to attend the conference?
two critical points for implementation success for any enterprise system are communication and training. the leaders must over communicate about the changes and set the proper expectations.
training is critical because most institutions underestimate the training cost and effort. you can have a bad install go well with the proper training but you will fail if you have the best install with the worst training.
more applications in hospitals means there is more patient data being produced. do you foresee a tipping point to all these phi demands? and what does the industry need to make all these applications fit together for the sake of patient care?
we do have a lot of data in disparate places. the industry needs standards and i know that is being worked on. the end goal is to have a unique patient identifier that can be used nationally. i have seen a lot of healthcare systems internationally implement a unique identifier, but their entire model of care is different than what we have in the u.s.
regardless of how we get there, this is an exciting time during the transformation of healthcare in the u.s.
applications and data demands obviously are placing a burden on health it staff. what are some tips or tricks you've employed to improve staff morale and infuse a sense of excitement as they work to meet these important goals?
the excitement for everyone working in healthcare is that we are working to save people's lives. the effort put forth by the health it staff plays a critical component. in addition, it staff should also view their role as helping their coworkers (nurses, doctors, housekeeping, etc.) become more efficient so that the focus is patient care. that is a great message to send to the staff on a regular basis.